3 BHK VILLA BOISAR
T2U-BOI-00001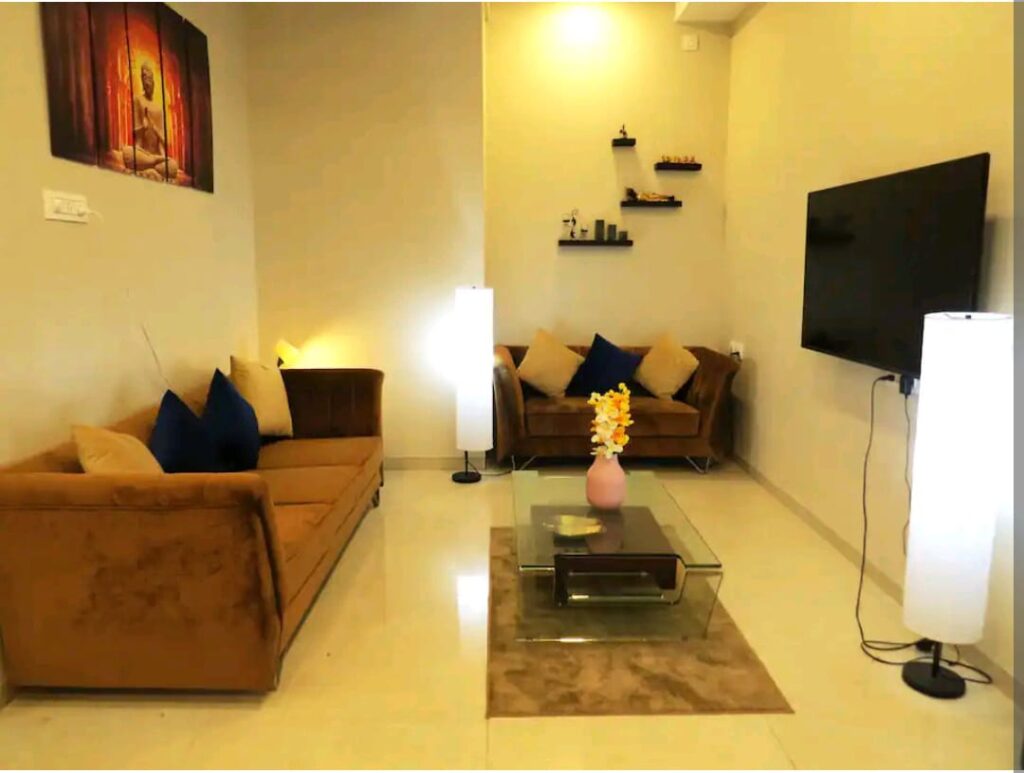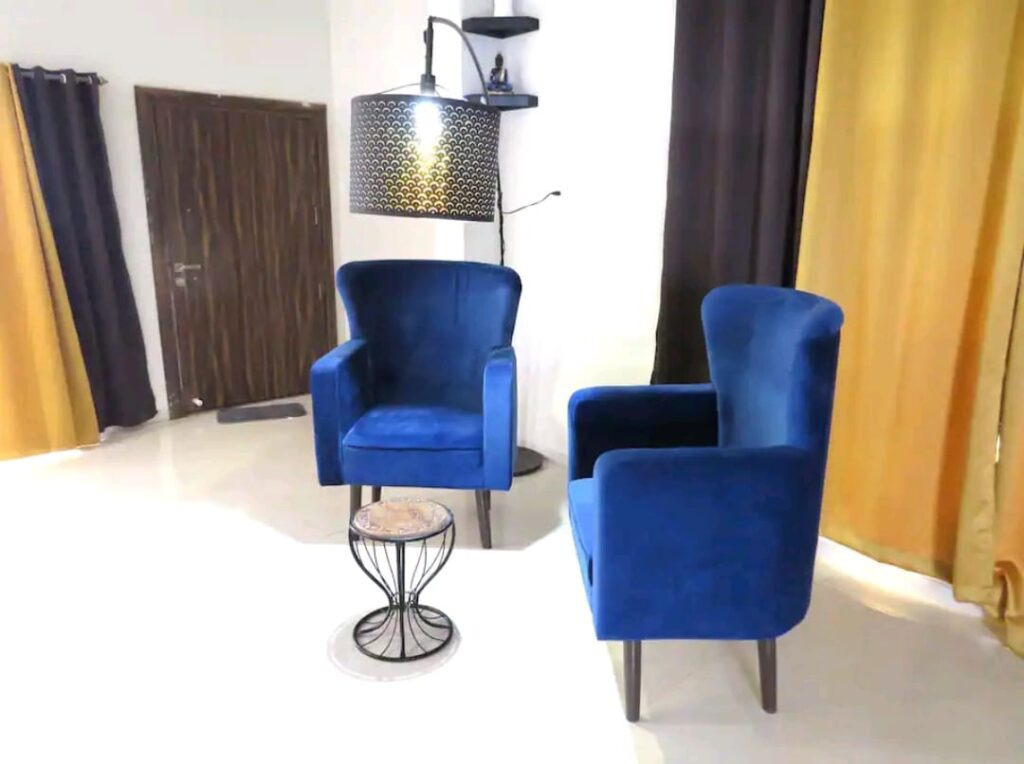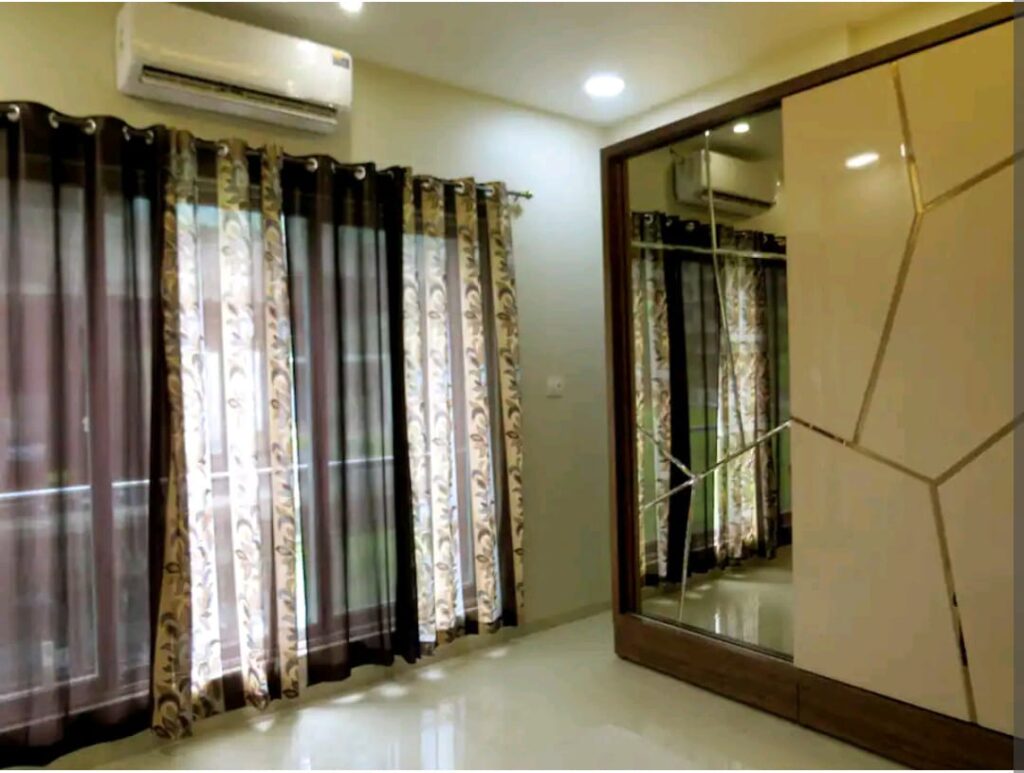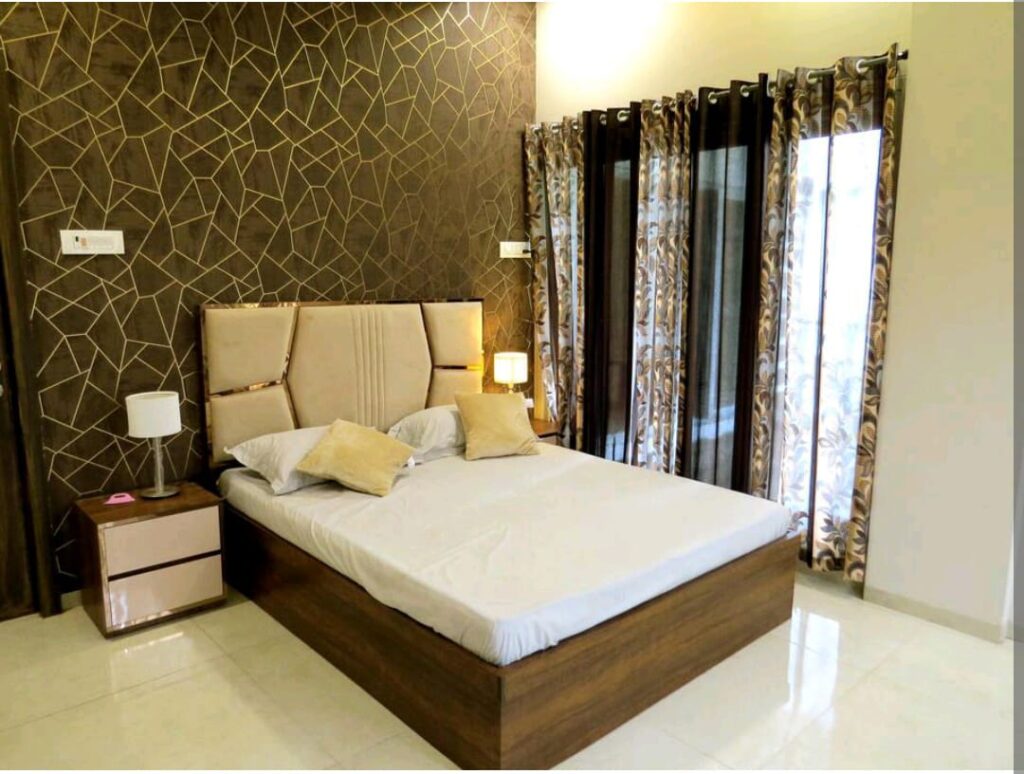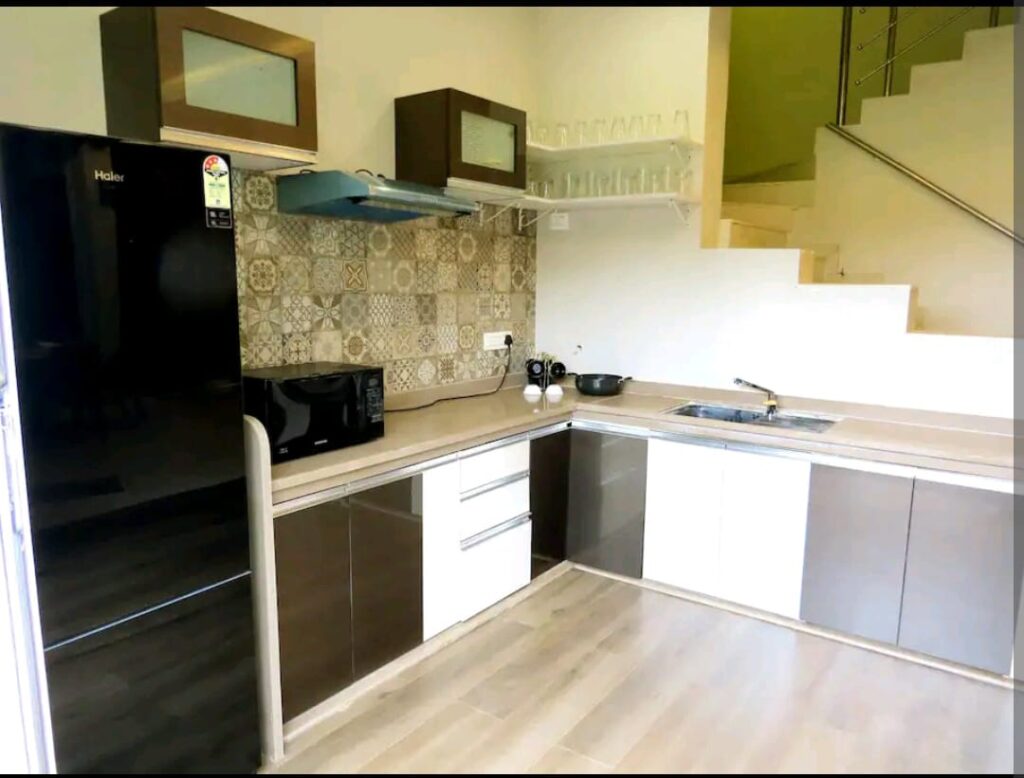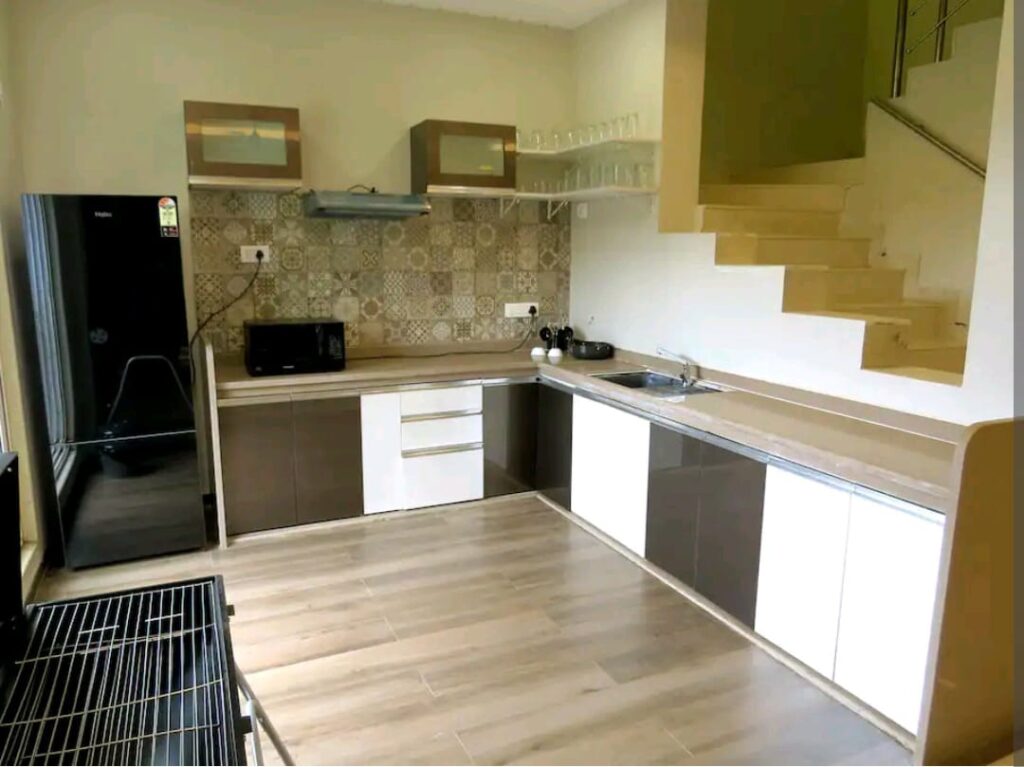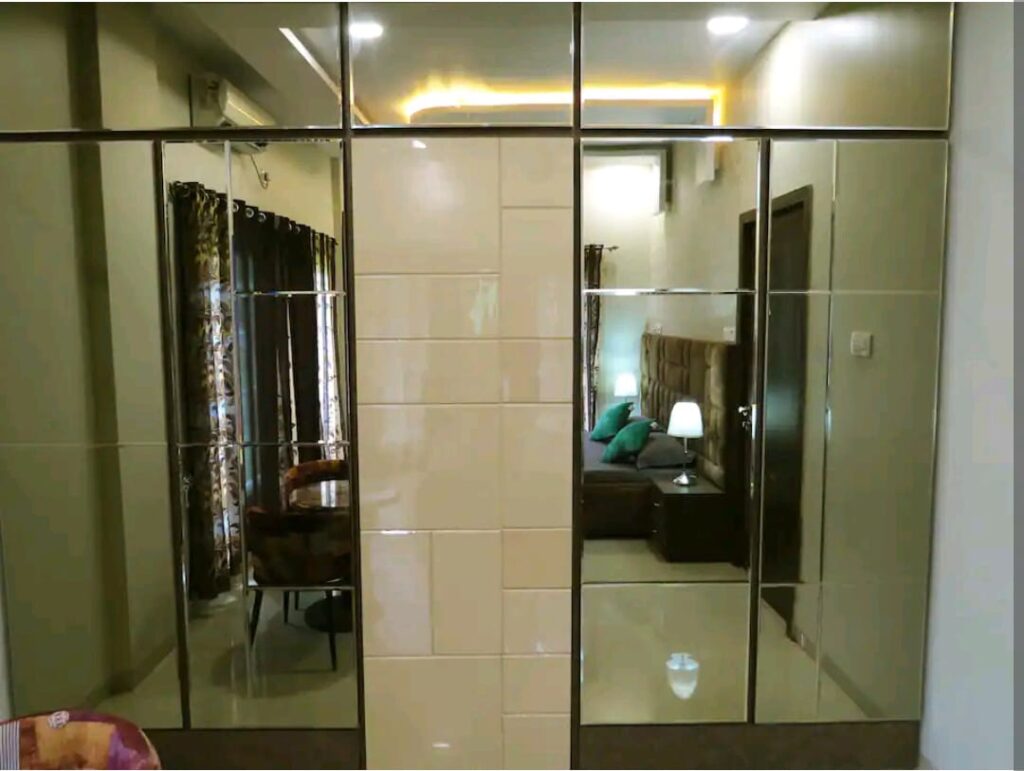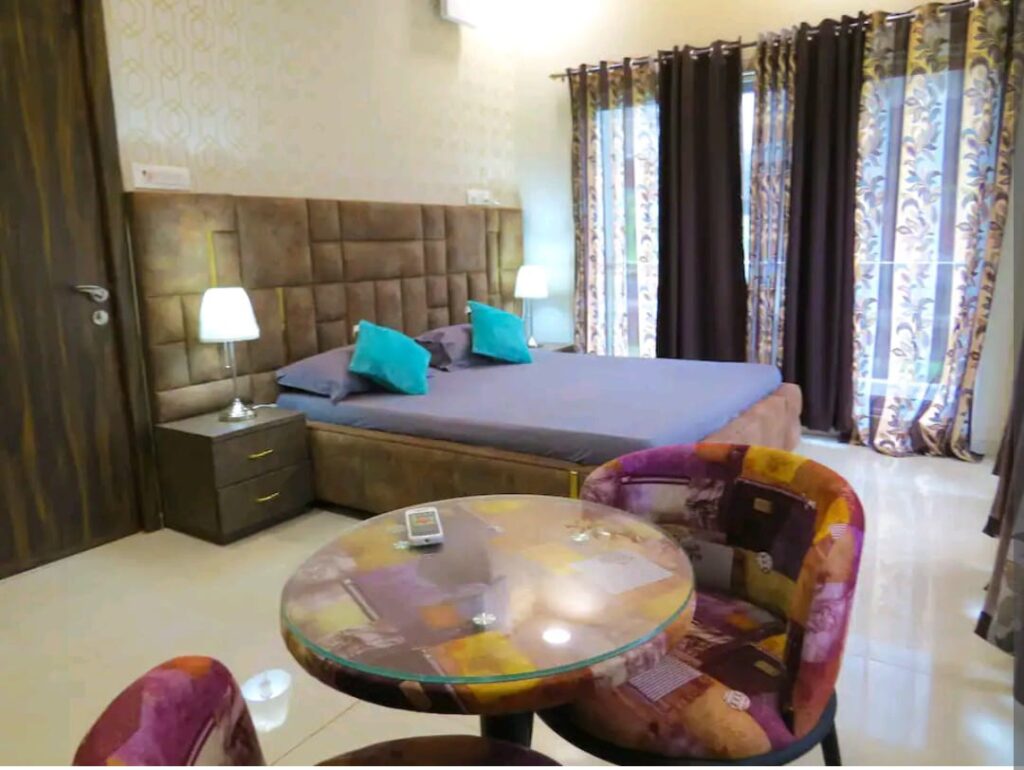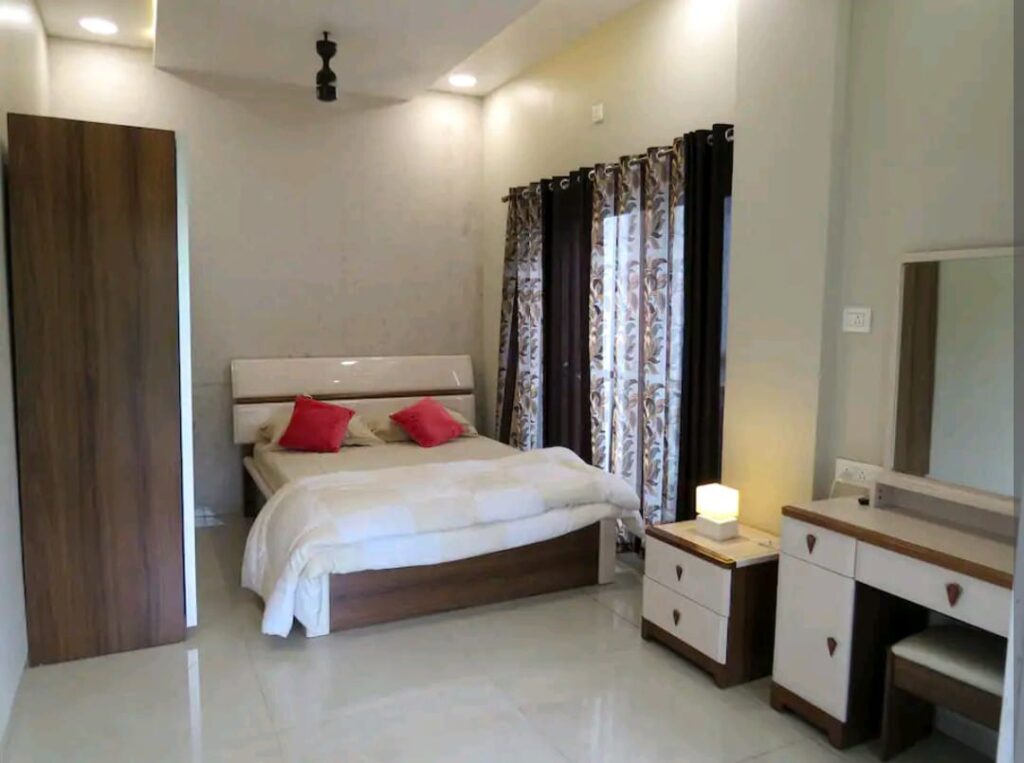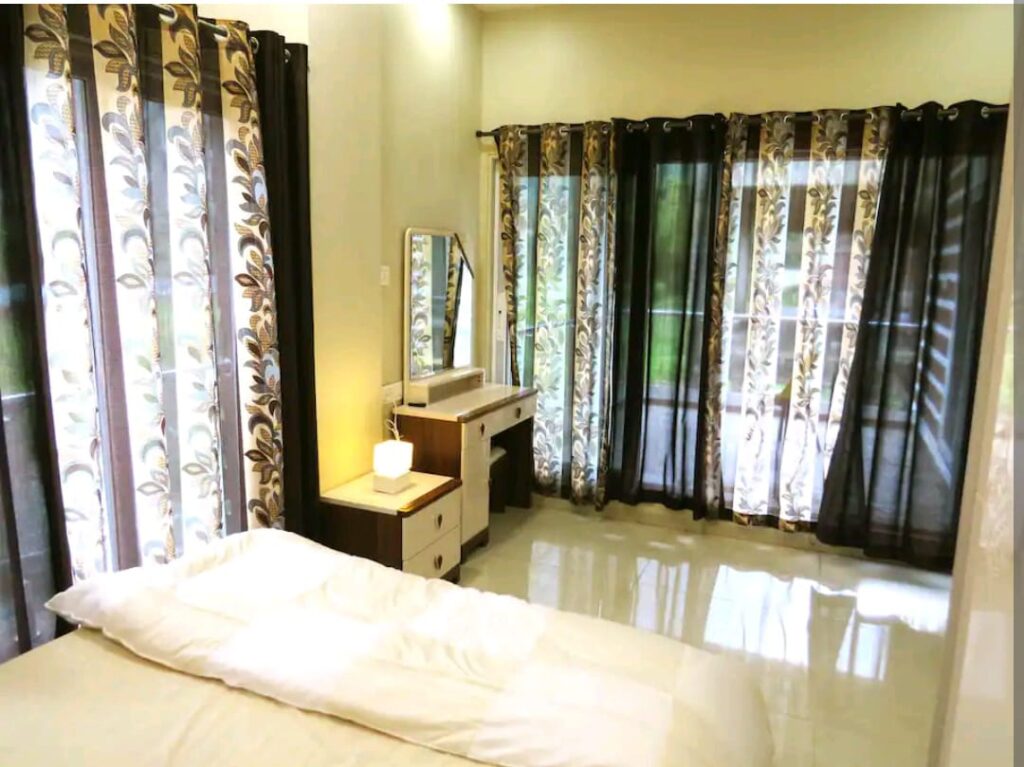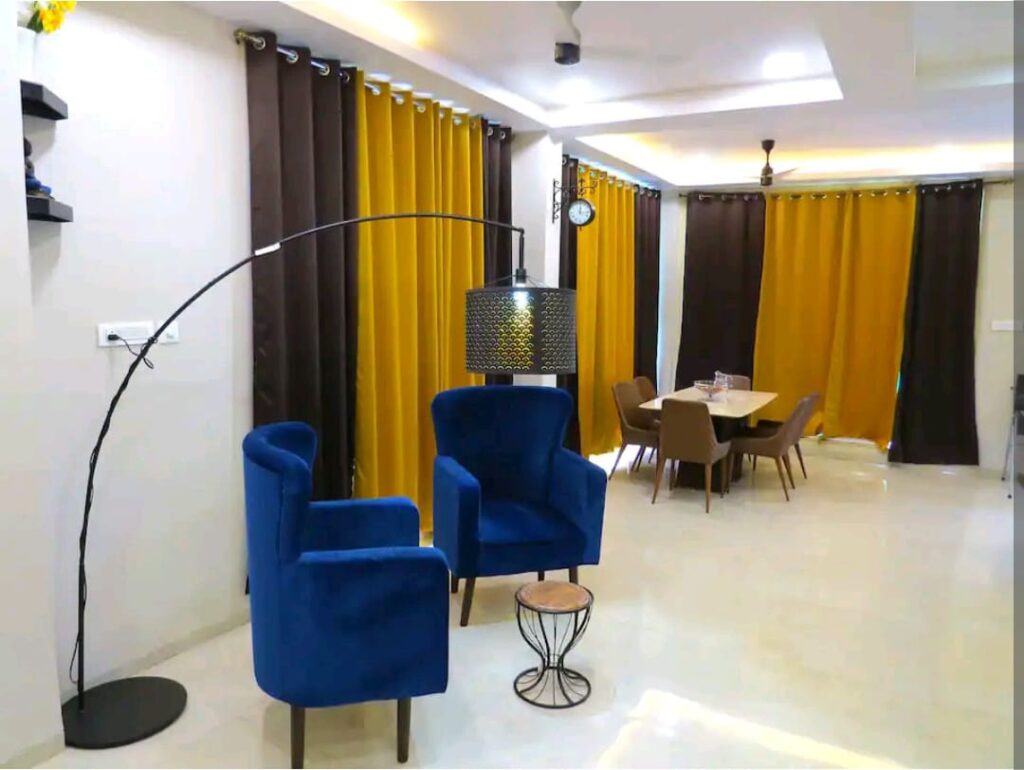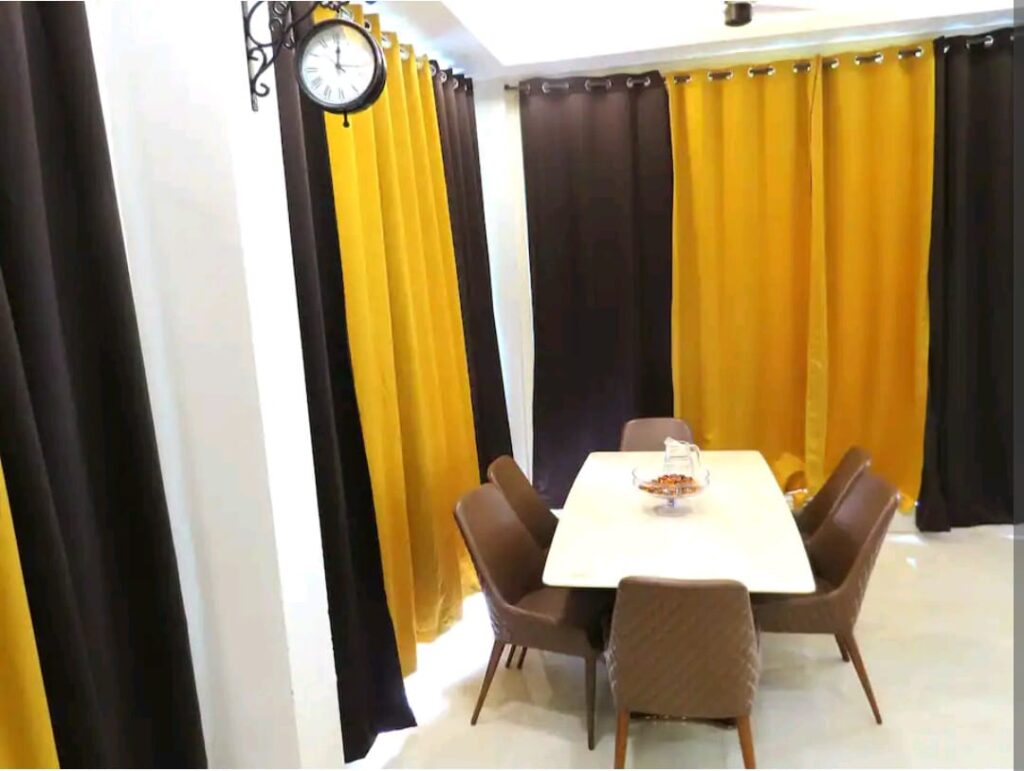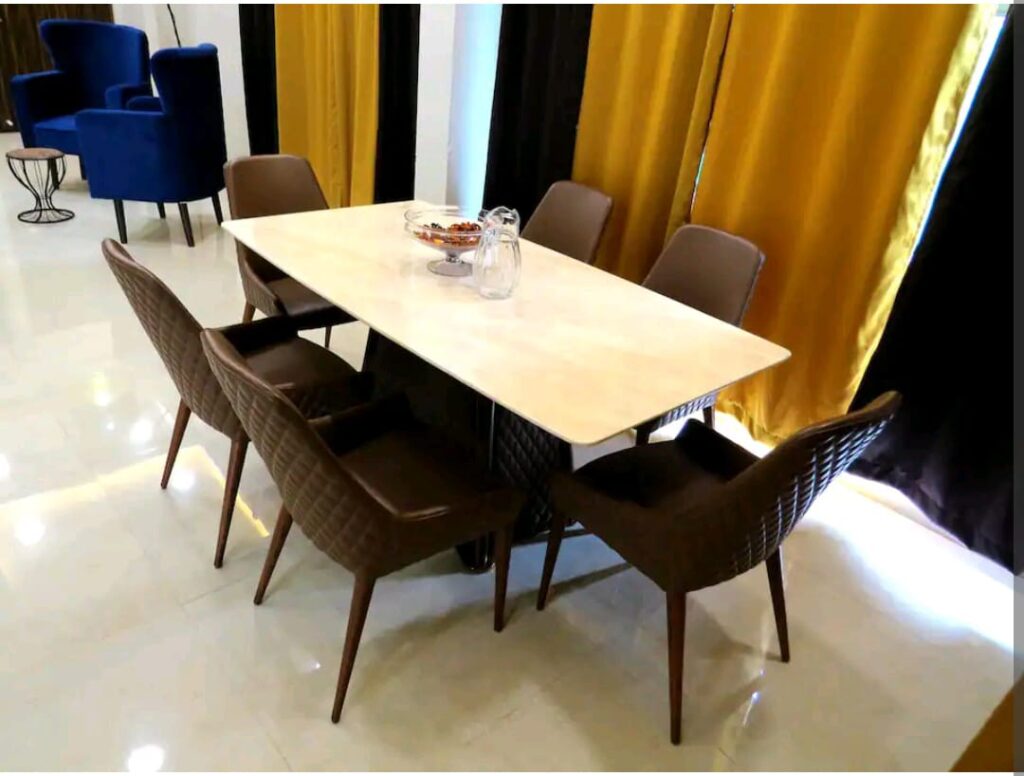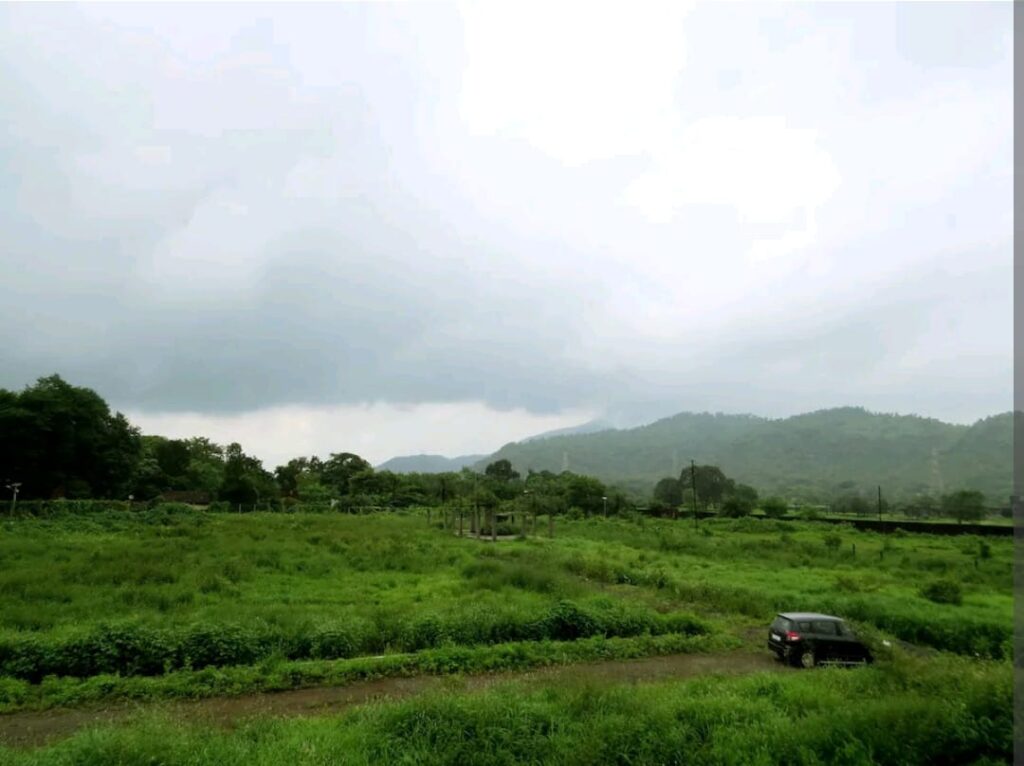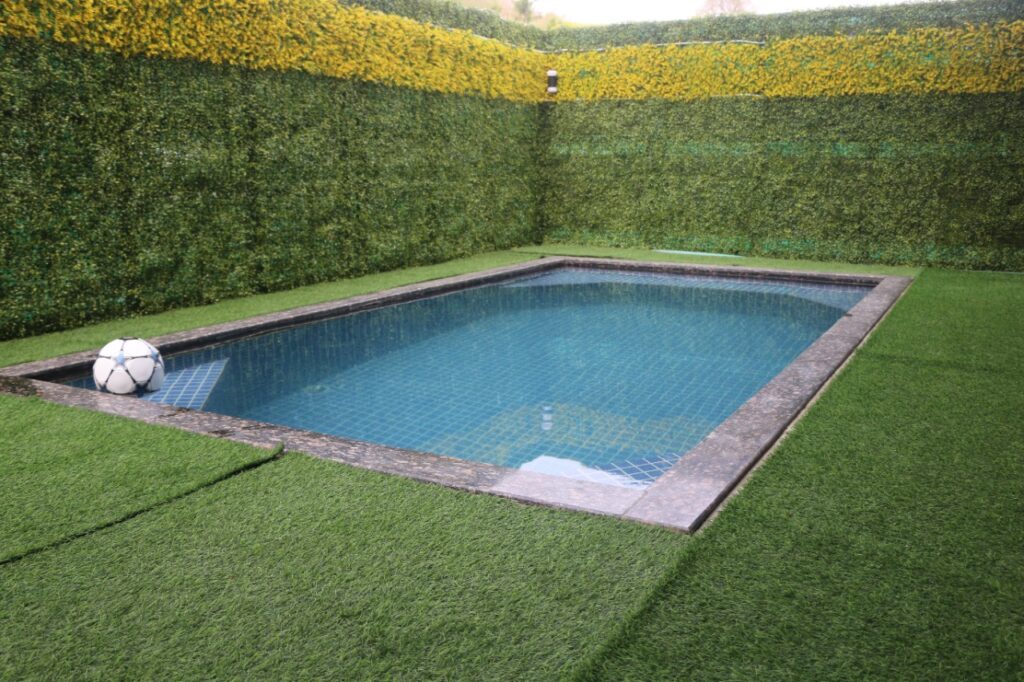 Location:
– A Calm, serene and peaceful location at the foot of an impressive Hill.
– Surrounded by Greenery and open spaces
– The market is 5 Mins by Drive.
– Restaurants are available nearby for Dine-in / Delivery.

Parking:
– Free Private parking is available at the Villa.

Internet:
– Wifi is available at the villa at no extra charge
– Electronic and laptop friendly place

Pets:
– Pets are allowed
– Request you to kindly not allow the pets to climb on the sofa, chairs, or beds as they shed, and it gets tough to remove the hairs. We deep clean and sanitize before letting out the premises.

Entertainment:
– Television is available with Internet service. You can log in to your OTT accounts ( please ensure to log out before you leave, though)
– Bluetooth Speaker with Microphone.

Pool:
– 24×7 Private Plunge pool attached with the Villa. Chill and relax in the pool with submerged seats in the pool.
– Ample deck area available for Barbeque and sit-outs

Rooms:
– Lavish 3 AC Bed Rooms
– Delightful Deck Area with scenic views.
– Wardrobe / Closets included
– Relaxing and comfortable beds with comforters
– Charging sockets are available next to the bed.
– Extra Mattress available for extra persons

Bathrooms:
– 3 Bathrooms
– 24 Hours Running Water
– Geyser Fitted in all bathrooms
– Showers are available in all bathrooms

Kitchen:
– Fully Equipped Kitchen with crockery
– Refrigerator
– Microwave Oven
– Water Purifier
– Induction Cooking Plate

Living Area:
– Comfortable sofas
– Lavish Dining Area
– Two Lounger Long Chairs
– Television
– Wide Open terrace

General
– Check-In : 12:00PM
– Check Out: 11:00AM
– A refundable Security deposit of Rs. 5000 at the time of Check-In. This will be adjusted in case of any property damage. We know you will take good care, however, we are answerable too.
– Caretaker Available

Barbeque Available at Rs.800 (Barbeque Machine & Coal)
We do not provide marinated Meats/Vegetables/Paneer.
You can connect with the caretaker to help you source it.

For food arrangements, we have a few restaurants closeby that deliver.
They have some very delicious food and the menu card is available at the property.

Our manager and caretakers are also available at the property during your stay to assist you for any of your requirement.
– Loud music/noise is prohibited outdoor after 10.00 PM; music can be played inside at considerable volume.
– Drinking and eating inside the pool is strictly prohibited.
– No littering at the property.
– 1 guest has to provide a photocopy of the photo ID (Aadhar Card) at the time of check-in, the rest guests have to fill in the details required in the form.

Interaction With Guests
– The host is not present at the property; a trained and responsible caretaker is present at the property to help you to have a perfect stay.